Welcome! If you're new here, you may want to learn what Saving Naturally is all about.

Join 3,000 others and stay up-to-date on the latest posts and deals by subscribing for free by RSS feed or email!
Going gluten-free is actually quite popular now. Some do it because they are diagnosed with a gluten intolerance and others because they simply feel better avoiding the stuff. Either way, you're apt to pay big bucks finding all of those replacements for your favorite gluten-containing goods.
We've done experiments in going gluten-free, though no one in our family has ever been "officially" diagnosed. If you are considering avoiding gluten I thought I'd share a few ideas for doing so while on a budget.
Consider Sourdough or Sprouted.
This may not be for those with severe celiac disease, but for those who are simply considering if avoiding wheat will help them feel better I recommend trying some long-fermented sourdough products.
The long fermentation (rising stage) combined with the lactobacilli and natural yeasts present in the sourdough starter make the wheat much easier to digest. Our family has found that simply making our own sourdough products has not only saved us money on all bread goods, but leaves us feeling better as well.
My favorite resource for learning to work with sourdough is Wardeh's awesome ebook The Sourdough A to Z ebook. In it you will find everything you need to know about making a starter, baking just about any bread product you can imagine, and even tweaking things for a gluten-free sourdough product.
Sprouted grains are also notoriously easier to digest and you can find a good source of sprouted flour here.
Choose Nutrient-Dense Grains.
Most gluten-free products you find in the store are simply full of unhealthy starches and sugars. When making gluten-free products at home consider some nutrient-dense baking alternatives like…
Coconut flour (see sources)
Almond meal (see sources)
Buckwheat flour (see sources)
Oat flour (make sure it says gluten-free because oats can often be contaminated in the processing stage)
Bean flours (see sources)
All of these are good whole grains and can be used in sourdoughs, soaked, or unsoaked baked goods. Coconut flour and almond meal are two of my favorites as they are not only grain and gluten-free, but they are also low in carbohydrates. You can find recipes using these in my cookbooks.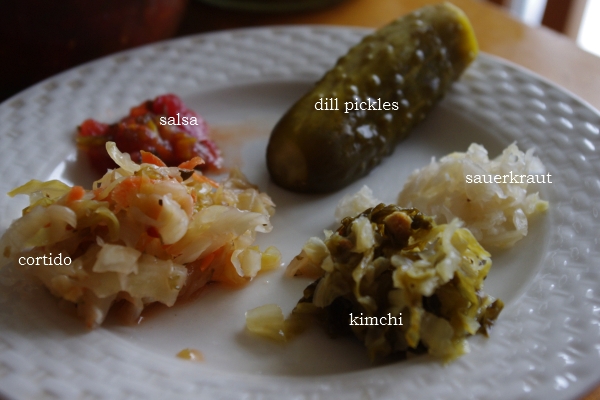 Change The Way You Eat.
Many people find that as they get further away from wheat they are able to also get further away from baked goods in general. I can only speak from our own experience, but when our family is eating minimal grains and plenty of good animal products, produce, and lots of raw and fermented foods we feel our best.
That is not to say there isn't a place for bready goodness. But I notice that we use it as a filler or a crutch to make meal prep easier, faster, and cheaper. And, frankly, that's not a good enough reason to be eating the stuff.
What are your tips for saving while going gluten-free?